Confidence While Communicating (CWC) 2015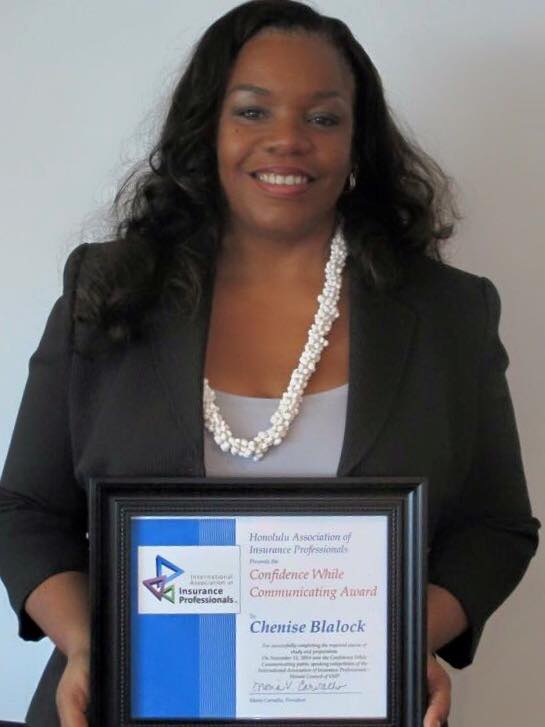 Our CWC champion, Chenise Blalock truly demonstrated Confidence While Communicating, as she won the local HAIP CWC Speak-Off competition.  Chenise moved on to represent HAIP at the 2015 IAIP Region VIII Conference and won again.  HAIP and Region VIII were so proud to have Chenise represent them at the International Conventon in Minneapolis, MN where she won and took home the honors as the CWC Speak-Off winner of 2015.  Chenise is the first HAIP member to win the CWC competition at the International Convention.
Congratulations Chenise for an incredible performance! 
03/21/2015