HAIP April Fools Walk/Run & Happy Hour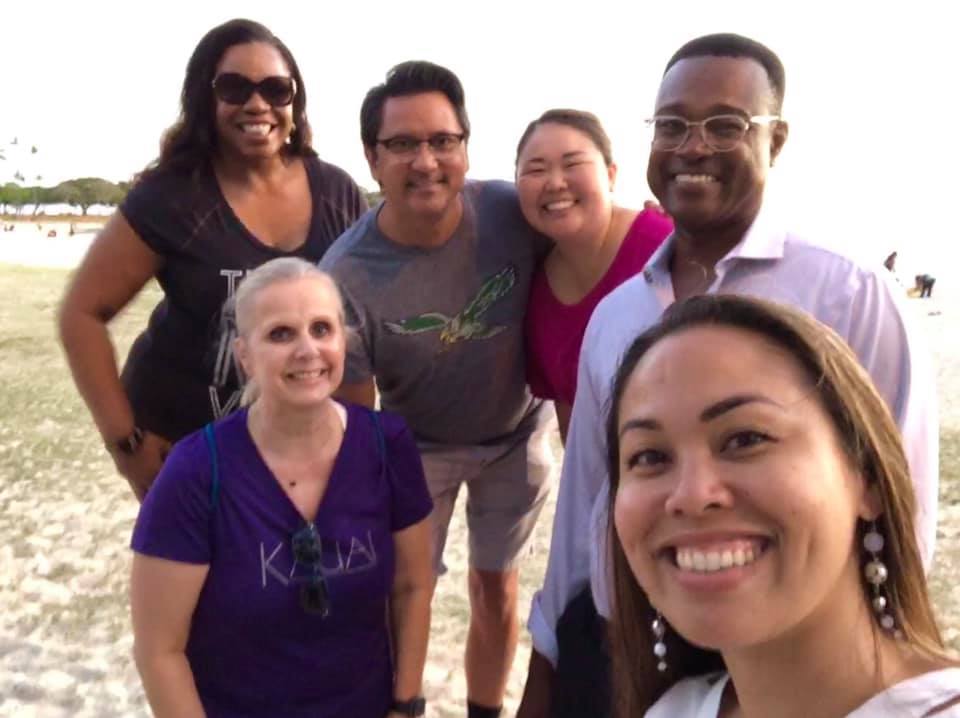 It's no joke, several HAIP members gathered at Shirokiya Japan Village in the Ala Moana Mall and walked over to Ala Moana Beach Park for a 1 mile walk (no runners) around Magic Island.  It was a great opportunity for exercise, networking and just plain fun.  HAIP members Chenise Blalock, Mark Coberly, Evelyn Hara, Preston Jones, Katharine Nohr and Minette Valdez enjoyed watching the beautiful sunset as they walked around Magic Island.  Afterwards a few returned to Shirokiya Japan Village for a light dinner.
The Healthy Hawaii committee members are planning future walks around Honolulu and are hopeful more members and guests will join in the fun and exercise!  Be on the lookout for fun advertisements for same at our upcoming membership meeting(s)! 
04/01/2019