Jason Popejoy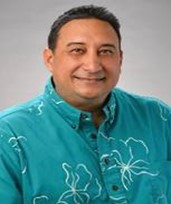 Jason has been in the insurance industry since January of 2019. Prior to the insurance industry, he was the owner-President/CEO of his exterminating company for 22 years. At the same time, he held Director positions with a couple of our top financial institutions in Hawaii overseeing their Security and Safety, as well as Facilities. Currently, Jason is a Risk Control Consultant for DTRIC Insurance helping businesses improve and/or create a "Safety Culture."
Over a span of 25 years, Jason was also a head varsity coach for football, volleyball, and track and field for various OIA, MIL and ILH high schools in Hawaii. Jason is also an active associate member with INFRAGARD (NSA), the Federal Law Enforcement Foundation (FBI), and Retail Merchants of Hawaii of Security Officers/Loss Prevention.
Jason's hobbies include golf, watching all sports live and on TV, traveling, and trying new experiences.