Joint Community Service Project - He'eia Fishpond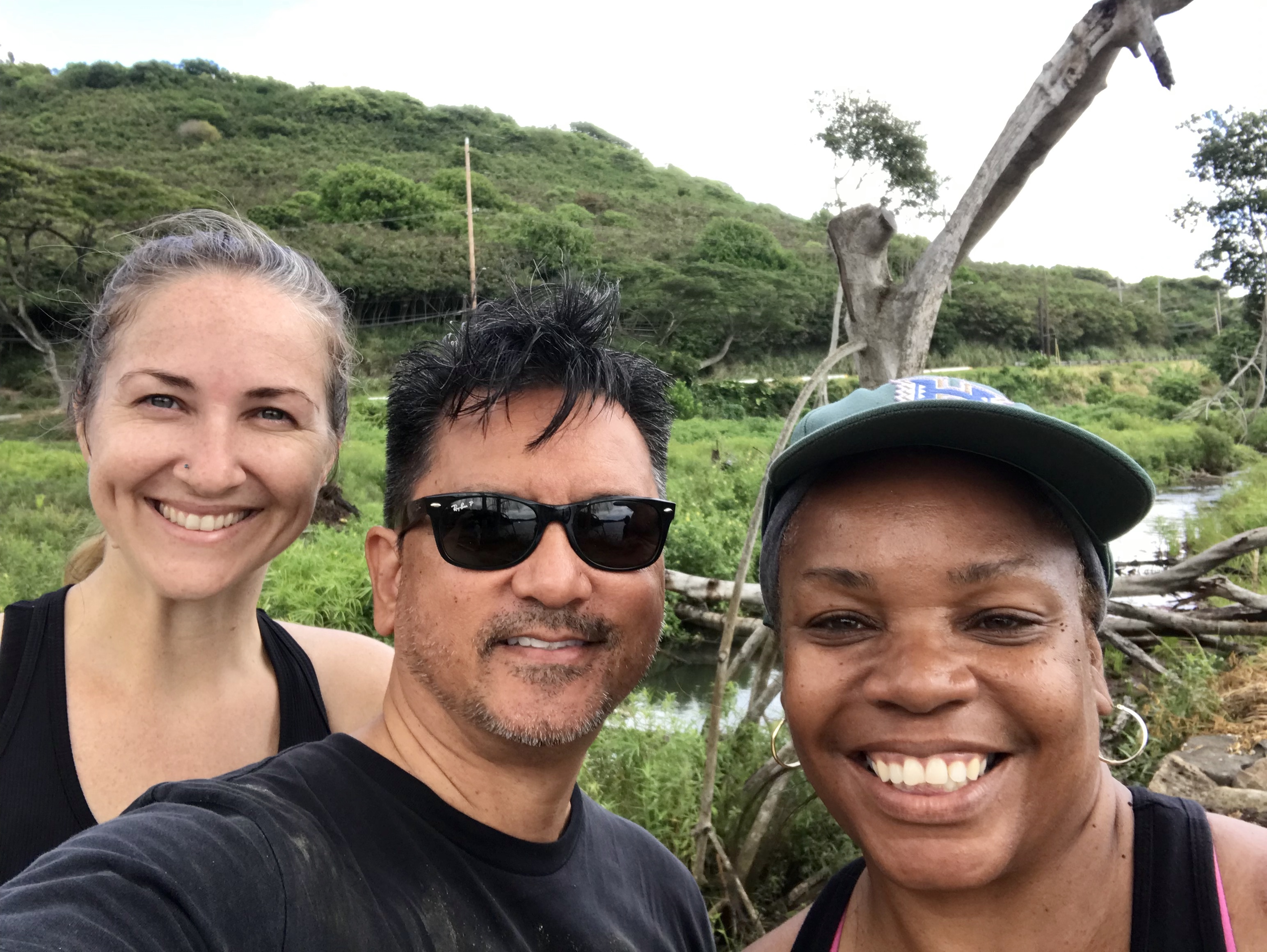 HAIP members Chenise Blalock, Janine Carvalho and Mark Coberly joined the Hawaii CPCU Society Chapter in a community service project at the He'eia Fishpond assisting Paepae o He'eia, a non-profit organization dedicated to caring for and restoring the He'eia Fishpond. The task of the day included moving rocks and coral by filling buckets and caring across the water. Cutting and pulling out invasive mangrove and limu removal.
The work was physically rigorous but very rewarding and provided an opportunity to work side by side with other insurance professionals. Lunch of kalua pork and cabbage was served by the staff at Paepae o He'eia.
07/27/2019