Meet the 2019-2020 HAIP Officers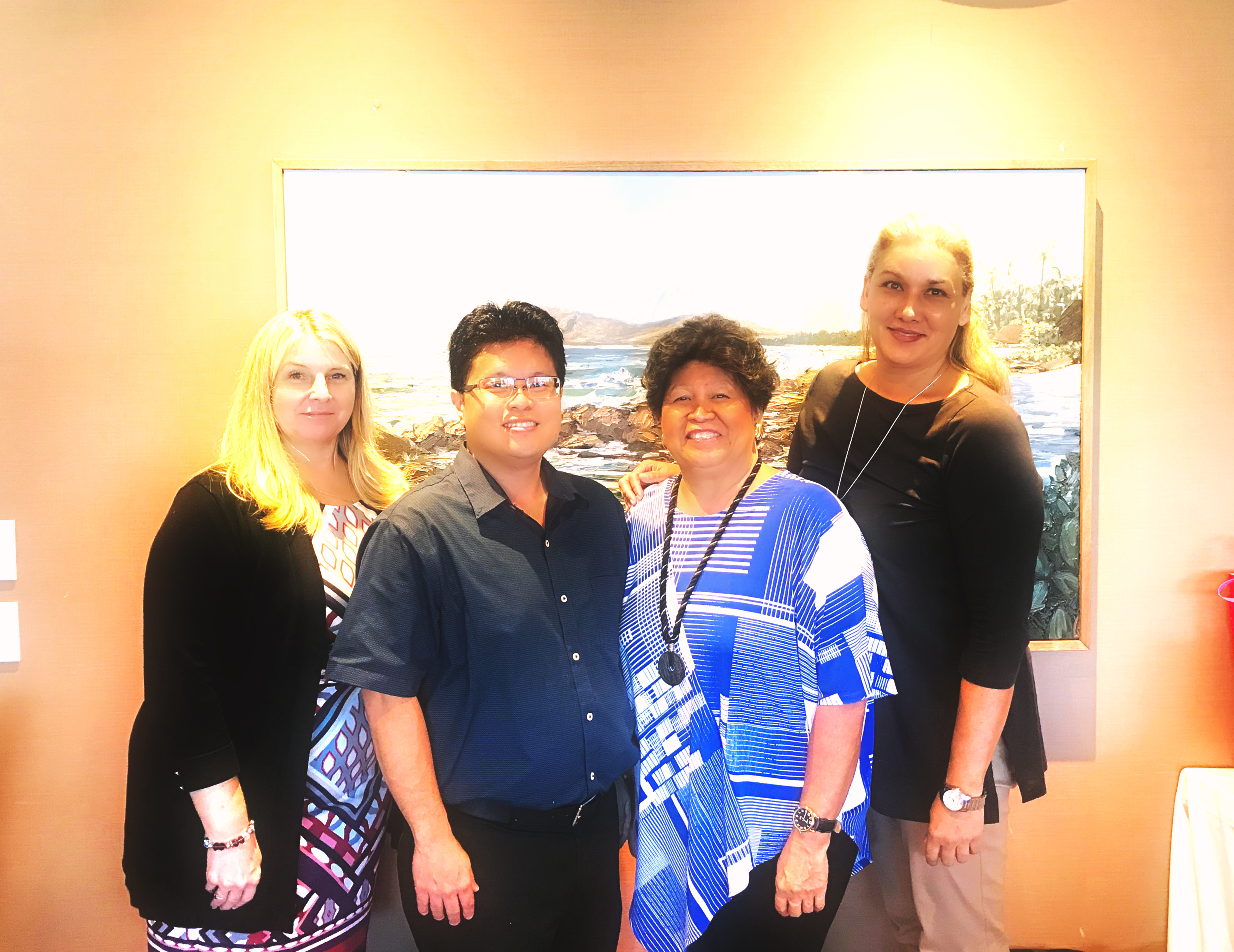 Martha Nobriga, HAIP President
Martha Nobriga has over 30+ years in the insurance industry. She is currently the Vice President, Agency Relations with DTRIC Insurance Company, Ltd. She is responsible for developing relations with agency partners to build long term relationships and promote profitable topline growth.  Martha's career consisted of working at numerous insurance agencies as Personal Lines & Commercial Lines underwriter.  She later was given the opportunity to work for one of the national brokers, Marsh McLennan as an Account Executive.  Her role consisted of maintaining an existing book of business and building new business clients.
Martha was given the opportunity to pursue personal development skills(Public Speaking, Management & Leadership) while working at Marsh. HAIP/IAIP was one of the stepping stones to enhance her personal development.  IAIP introduced the CWC (Confidence while Communicating) course.  Martha enrolled in the class, competed on the  local level and won.  She represented HAIP at Regional Conference and placed 1st runner up. Martha was also a CWC instructor for the local association. While taking classes at University of Hawaii in management and leadership, she decided to pursue being chairperson of several HAIP committees – Golf, Community Service, Public Relations, and Safety. After encouragement from her HAIP colleagues, she served on the HAIP board as Secretary, Vice-President and President.   With that, Martha was recognized by her peers as the Insurance Professional of the Year 3 times– 1989-1990, 1991-1992 and 2011-2012.
Her commitment and passion continue, as she is currently President for the 2019-2020 term. Her goal is "Educate, Enrich and Empower:"    
Educate members/corporate partners of IAIP's mission, vision and value.
Enrich individuals' skills by providing excellent educational resources.
Empower insurance professionals by enabling them to advance in their careers and into leadership roles.
Value of HAIP/IAIP:
Membership in HAIP/IAIP provides you with an active commitment to the insurance community. As we continue to build strong, dynamic communities, take advantage of expanding your professional network as you meet others who can assist in your career advancement.     
Leslie Door, HAIP Vice-President, President Elect
Leslie Door is the Vice President/President elect for HAIP and the Underwriting Manager at Zephyr Insurance.
Leslie began her insurance career in 1995 at Allstate Insurance after graduating from Hawaii Pacific University with a bachelor's degree in International Business and Public Administration. In 2001, Leslie began working as an Underwriter at Zephyr Insurance and now enjoys managing the Underwriting department where she plays an active role in staff and product development. An advocate for education, Leslie continued her personal development and obtained a master's degree in Global Management from the University of Phoenix in 2006 and is also a licensed resident producer in the state of Hawaii.
Leslie is active in the community and sits on the Board of American Red Cross in which she also participates as a volunteer on the Disaster Action Team and Shelter Management.  Leslie also participates in trade and professional associations such as National Alliance for Insurance Education and Research where she holds CIC and CISR designations and is a member of the Underwriters Association of Hawaii. Leslie is an Oregon Duck fan, plays tennis in HTL and USTA leagues and enjoys attending sporting events.
Ellen Mimori, HAIP Secretary
Ellen Mimori has over 20 years' experience in the insurance industry.  She has worked on the carrier as well as agency side of the industry and is currently with RLI Insurance. 
In the early 2000s, Ellen joined HAIP to expand her industry knowledge and continue lifelong learning goals. HAIP has provided the opportunity to network and form lasting relationships as well as education and giving back to the community. She is honored to serve with the current HAIP Officers to pursue our President's goal of "Educate, Enrich, and Empower."
Takushi Nagayama, HAIP Treasurer
Takushi Nagayama  started his insurance career 15 years ago at Island Insurance as an Associate Underwriter in the Surety Department. Island Insurance was his first job out of college. He was looking for a career which focused on analytics or something that utilized his Economics degree. As a Surety Underwriter, their primary focus is on analyzing financial statements and work in progress schedules, and meeting clients. Additionally, they would need to review contracts and do future projections on the financial viability of a company. Takushi also had a short stint at Island Insurance's Large Accounts Unit until he rejoined the Surety Department. He is currently the Supervisor of the Surety Department and is responsible for the daily operations in addition to continue underwriting accounts.
Martha Nobriga had reached out to Takushi some time ago and mentioned that HAIP is a good organization to meet other insurance industry leaders to network. As a young professional within the industry, she further encouraged him to join HAIP to bring young blood into the organization. 
As a professional within the industry, HAIP allows him to network with other people within the industry. As HAIP is an established Association, there are many professionals that have been within the industry for a long time. As the Treasurer of HAIP, it provides additional responsibilities beyond the day to day job and allows Takushi to understand importance of accurate bookkeeping.