Safety Essay Writing Competition 2019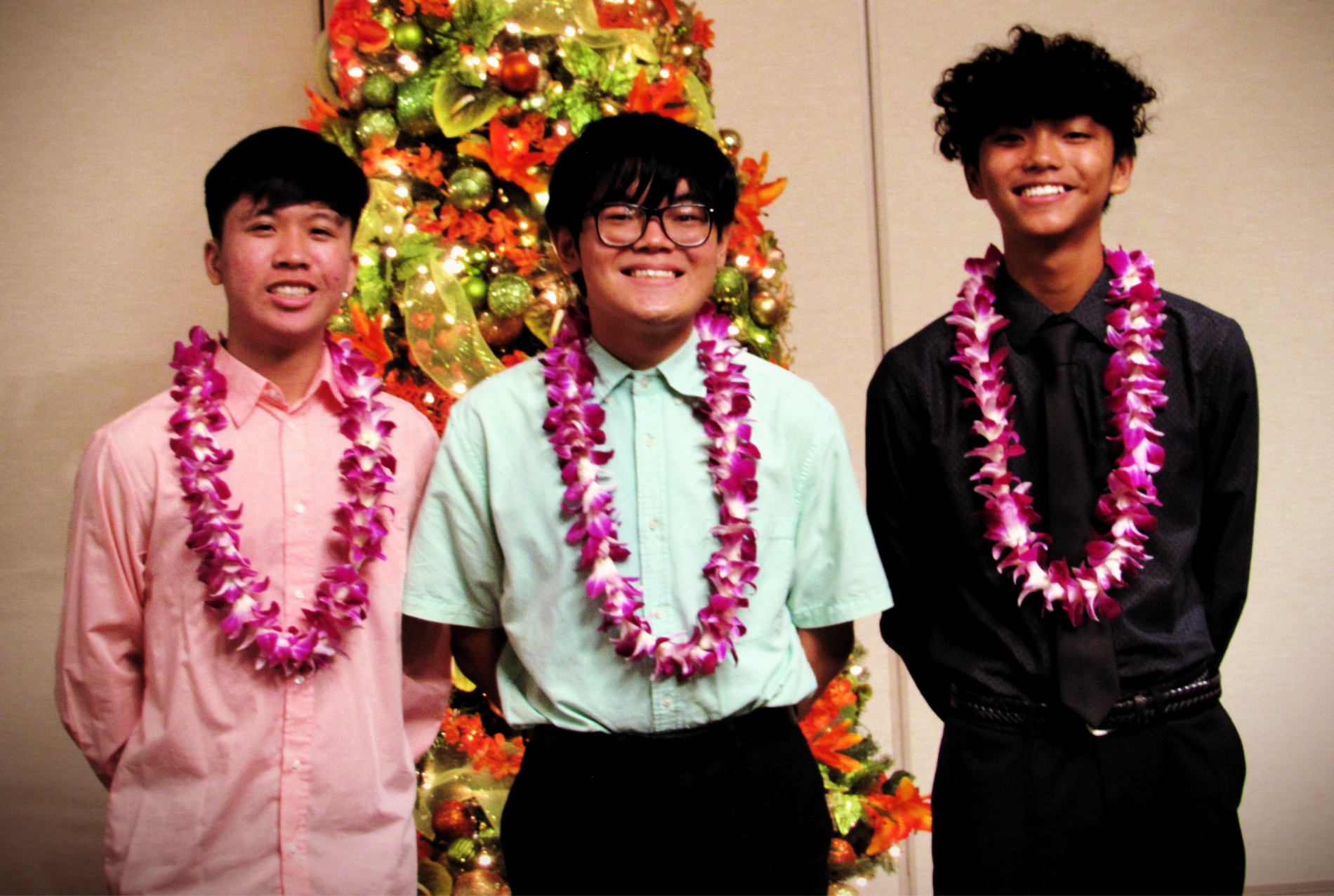 The 2019 year of the annual HAIP Safety Essay Writing Competition proved to be a great success!
This year's participating schools were James Campbell High School and Pearl City High School
HAIP received a number of essays on the topic of "Distraction" – walking, driving, or whatever type of distraction the students decided.  Each essay was between 450-500 words.  The judges scored each essay based on originality, storytelling, and relevance to the topic. 
The 2019 winners of the Safety Essay Writing Competition were:
First Place:         Nicholas Kanno of Pearl City High School                 (Pictured center)
Second Place:    Jonathan Mateo of James Campbell High School     (Pictured right)
Third Place:        Grayson Wu of Pearl City High School                      (Pictured left)
 Congratulations to the winners for a job well done!        
As usual, this event would never happen without the hard work and dedication of our Safety Champion, Julie K. Kirk, who does an amazing job every year!
12/12/2019