Safety Photography Competition 2020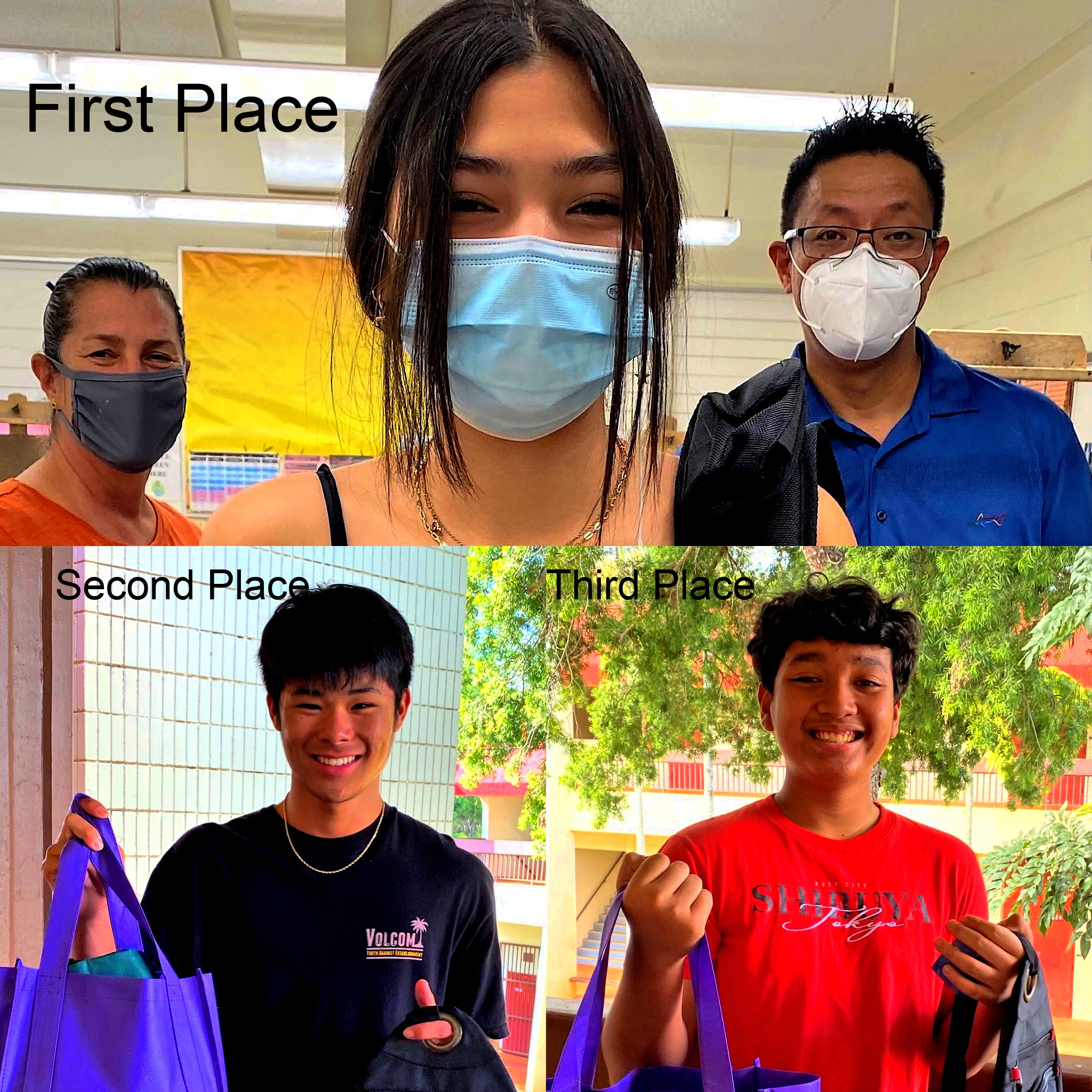 This year HAIP did things a little different, primarily because of COVID.  Rather than a safety essay contest we did a safety photography contest under the inspiration and direction of the Safety Committee Champion, Roel Espiritu.  The contest rules contained the following guidelines:
Photographs must be the original work of the student.
Photo file sizes must be between 4MB to 10MB
Written descriptions of photos are to be typed using a legible font up to 50 words.  
Photographs must be about, or have to do with, 'Safety and Health...Pandemic' – for example, students can touch on risks, activities, physical/mental health, and preventions while at home, out and about, and at school.
Photography artwork should have a title (be creative).
The student's first and last name, school name, grade level, and teacher's name must accompany the completed photo artwork.
The winners of the 2020 Saftey Photo Contest were:
First Place:          Kaylen Landry, Mililani High School, Grade 11
Second Place:     Reyn Nishimura, Mililani HIgh School, Grade 12
Third Place:         Jared Toledo, Mililani Hight School, Grade 9
Congratulations to these amazing students, their teachers, and parents!
12/21/2020